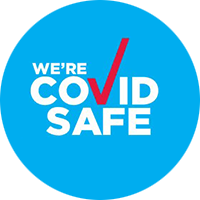 air conditioner

Hand sanitiser

Personal protective

Social distancing

shower

Free WiFi

Parking included

non-smoking

LED-TV
Reception Hours
Check in Time:- 3pm
Check out Time:- 10am
Reception Hours:- 7.30am - 9pm
After Hours:- If you expect to arrive after 9pm then we kindly ask that you contact the Lodge directly on 02 6457 5170 on the morning of your arrival.
Covid
---
Arrival procedures:
For the 2023 Winter Season it may be a requirement of the check in process that all guests over the age of 5 years old are fully vaccinated at the time of arrival. All guests will be required to provide proof of vaccination at the time of check in. These requirements will become clearer closer to the commencement of the 2023 ski season. Please note that the definition of fully vaccinated will follow State and Federal guidelines at the time as these may change. Please ensure that you are up to date with Covid-19 vaccinations to avoid disappointment upon arrival. If a guest requires a COVID test due to having COVID symptoms, they must not enter The Lions Lair until they receive a negative result.
Signage:
We have introduced signage throughout the lodge to remind all guests to maintain a safe distance from each other in all common areas and to use the provided hand sanitiser as necessary -e.g: prior to breakfast, when using the TV remote control, etc.
Cleaning and Sanitising:
The common areas of the lodge are cleaned every day and all bedrooms and bathrooms are hygienically cleaned and sanitized before the arrival of the respective guests.
Common Areas:
When guests are using the common areas of the lodge, we ask not to crowd and maintain the recommended 1.5 metres from other guests if not in the same group. This procedure is also maintained by our staff.
Cancellation of booking due to COVID:
If any guest is required to cancel their booking due to COVID, they will not be charged for any accommodation component not used. A confirmation of a positive result provided by a doctor or approved Covid testing centre will be required as evidence.